2023-11-14
DECO-POUCH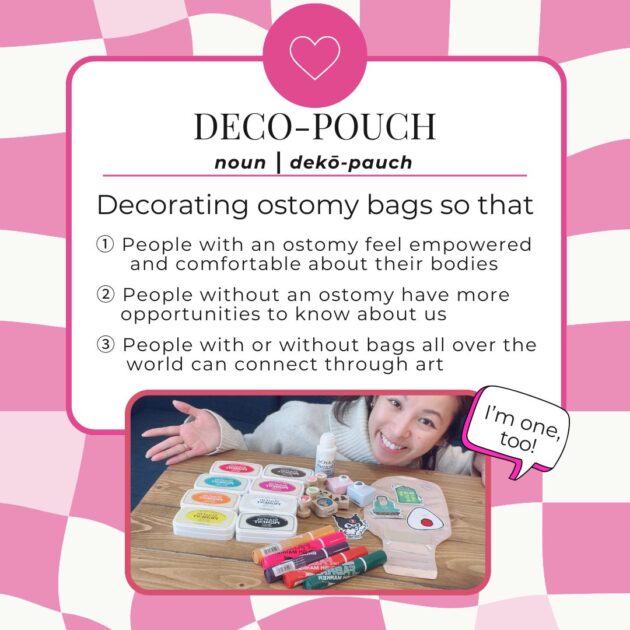 【Give your colostomy bag a little pizzazz, and let the bags advocate for us】As many of you know, I've been living with a colostomy bag since 2016 due to intestinal endometriosis and rectovaginal fistula.
The first half a year post-op was… um, dark. I was so down that I couldn't get out of my place, cursing my stoma and the bag I had to stick to 24-7. Colostomy bags these days are pretty advanced; no mess, no leaks, and no odors whatsoever if you take care of them properly. But it takes time, dexterity, and patience for us to foster the courage to go out and about.
Living in Japan put me through another struggle. There are supposed to be 220k+ people living with ostomy in Japan, but finding the community I felt safe and open with was really hard. I joined the Japan Ostomy Association but quickly realized that the average age of Japanese people with ostomy is 70 years young. When there was no one to relate to, the English-speaking online ostomy community gave me the positivity and empowerment I needed to keep going.
In the midst of all this, I started a little art project called Deco-pouch. It's not new, it's just a "Deco"(-rated ostomy) "pouch" that I doodled, put silly stickers, painted with manicures, and did anything to add a personal touch to this dear extension of my body.
As I posted those Deco-pouches on social media, they led me to my best friends. Some are like-bodied, some are not, but we share the same vision. One thing led to another, I ended up co-founding an online community with people both with or without bags and started organizing an event called "Deco-Pouch Collection", an online exhibition of Deco-pouches.
We team up with 6 major manufacturers of ostomy supplies (ALCARE, Eakin Japan, Coloplast Japan, Convatec Japan, B Braun, and Hollister/Dansac) and they generously send the participants ostomy bags that are no longer usable (due to the passing of expiration dates, or not passing inspections for various reasons) for free.
All you have to do is Deco-pouch them, take a photo, and send the data to us. We set up a nice online exhibition website and will introduce all your works. We have a YouTube streaming event to give out awards and appreciate all great Deco-pouches together.
It's not about how beautiful or elaborate they are, it's about recognising the joy in their creation. Some of us still have fingers partially paralyzed because of chemo, but did their best to dress their bags up. Each deco-pouch piece tells lots of stories, and we're here to just celebrate it.
I love taking an active part in ostomate advocacy, but I was not raised to expose my body culturally. So I decided to give my bag a little pizzazz and let them do the talking.
The exhibition starts on November 13th, and we will gladly accept your deco-pouch entries from October 1st to October 30th. for more info, talk to us at atstoma@gmail.com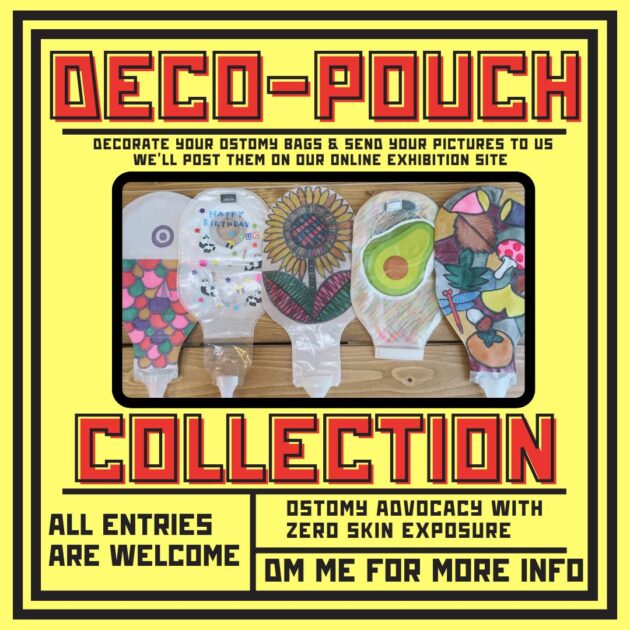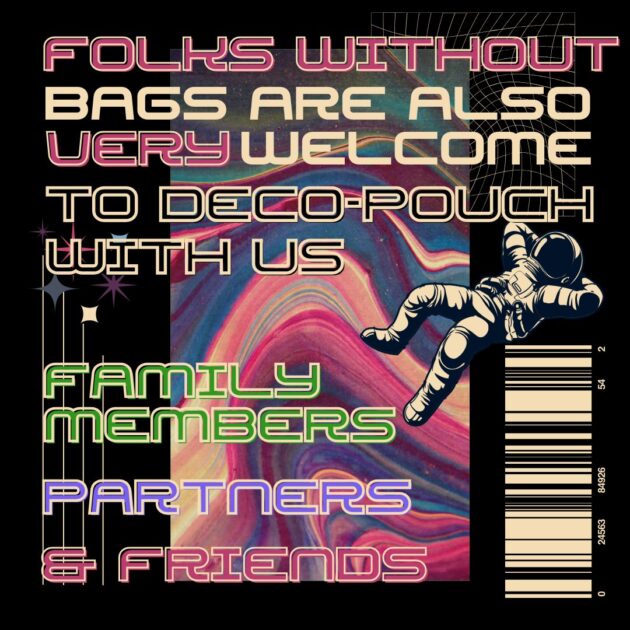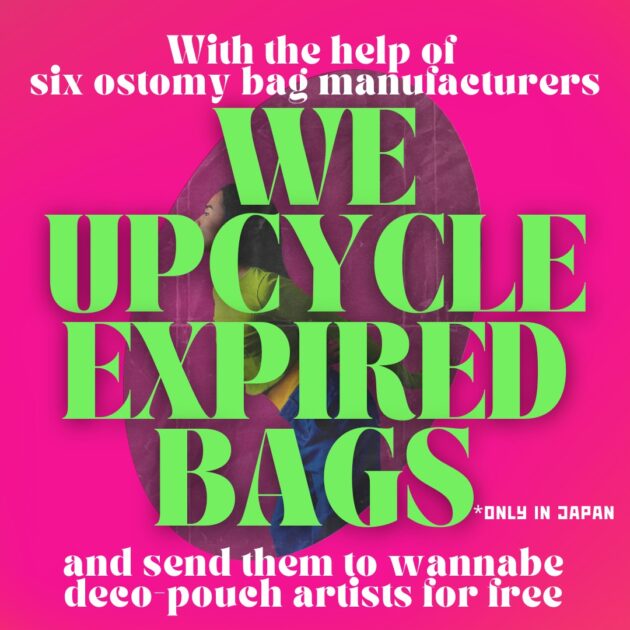 関連記事